Enamel Baby Bear Bracelet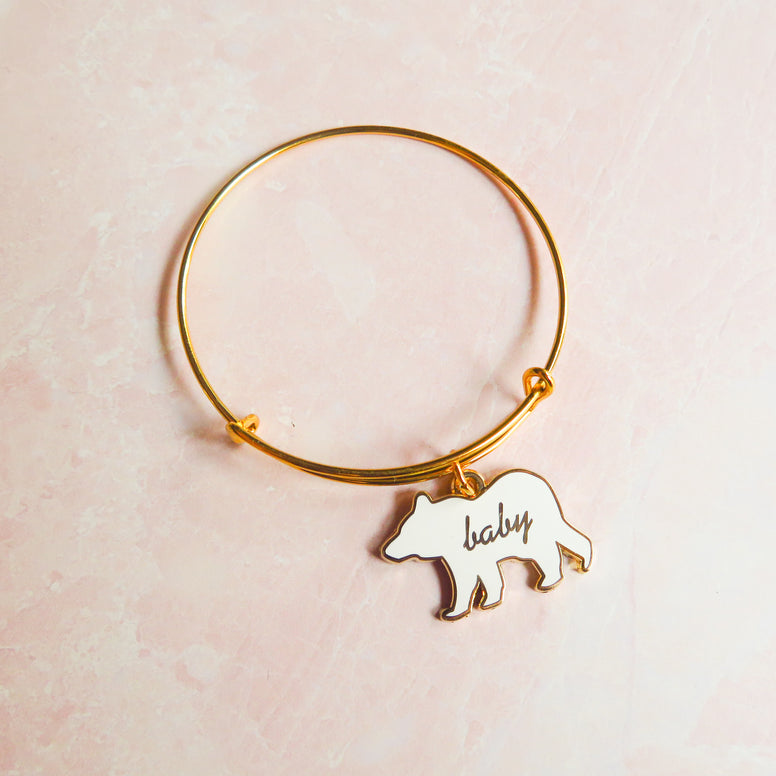 After watching all the little ones steal the mama bear necklaces and bracelets for themselves, I decided to make a baby bear charm! Now the minis can match their awesome mama!
Baby bear charm measures 1.25" wide and comes on an adjustable gold bracelet.
Also available on a bracelet or keychain!
You may also like